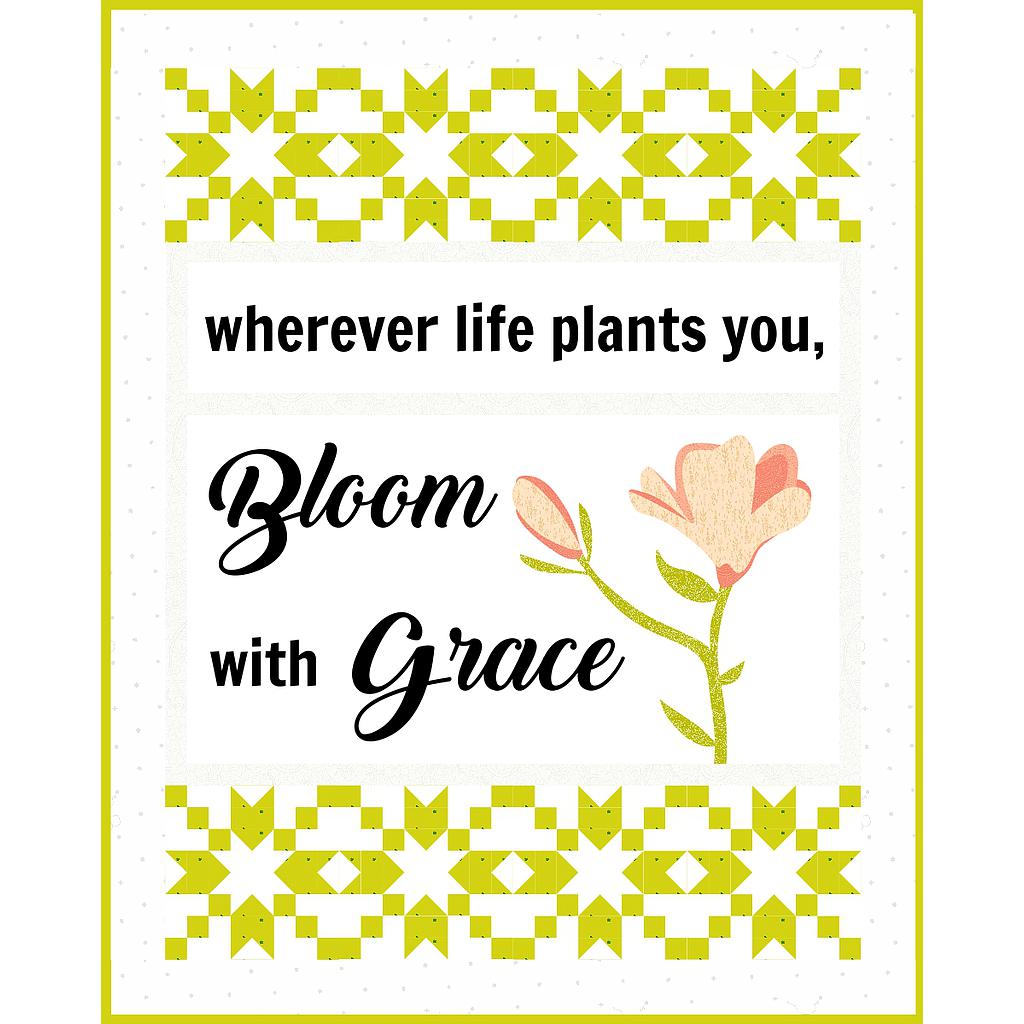 Bloom With Grace
Finishes at 37" x 48"
This product has no valid combination.
---
Barcode: 750783895996

Shipping in April 2020

Farmhouse fresh and inspiring us to bloom wherever we are planted, the "Bloom with Grace" kit is a lap quilt or wall hanging with both laser-cut applique AND piecing for star blocks for an easy (and almost seamless) afternoon project. Vintage modern style and traditional blocks blend to create a bright, uplifting quilt.

 This easy-to-merchandise kit means less labor hours cutting yardage and tying ribbons, and less cutting time and fabric costs for your customers! Simply make a shop sample, scan the UPC, and place on a shelf (or hang). 

Measures 37" x 48" Easily add pieced blocks or borders around the centerpiece to convert into a twin, full, queen, or king-size quilt.
Kit includes:
Laser-cut Applique Pieces, fused with FlexiFuse Premium Fusible
Laser-cut Piecing for Star blocks
General Applique Instructions (specifying iron temperatures and what stitches to use)
Madi Hastings' pattern, "Bloom with Grace"