Printing & Packaging
Quilt Pattern Printing: Our Commitment
1. Fast turnaround: We have an average 2 week turnaround time (depending on quantities).
2. Large Format Options: Needing full-size, folded applique layout guides? We print up to 24" width and as long as you'd like.
3. Budget-friendly: We offer small quantity batches, as low as a $200 minimum for custom printing orders. Price breaks are also available for larger-batch production.
4. Digitization Services: Render your pattern in a digital format with our professional design team. You'll finish with a PDF pattern, fully vectorized.
*Please note our minimum printing service fee is $200.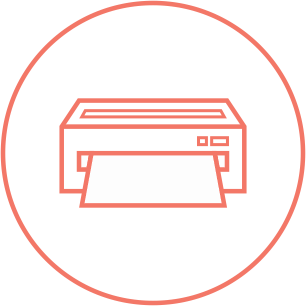 For Pattern Designers:
Getting started in quilt pattern design and not sure where to start? License your designs to us, and let us handle printing, marketing, and fulfillment, and collect a commission on each pattern sold. You won't have to stock high quantities of paper patterns, worry about deadlines, or wonder how you'll increase sales this month to meet your inventories. We may opt to even add your pattern to our laser-cut kit catalog, where you'll receive additional commissions on kits sold. We can print on almost any size of paper, including wide format up to 24" wide, so applique artists--you won't have to balk anymore at exorbitant pricing for wide format printing and folding!
For Quilt Shop Owners:
Our pattern printing services are popular, especially for shop owners hosting events like Row by Row or Shop Hop. Send your sketches our way, and receive a ready-to-print PDF file no-hassle!
COPYRIGHT PROTECTION
We have a zero-tolerance policy for copyright infringement. If you are not the designer of the pattern, we cannot by law print the pattern. In the event that the customer breaks copyright law,
Laser Cut Quilts shall not be held liable.