Custom Laser Cutting
Why Laser Cut a Pattern?
1. Your customers want more time: Applique is a time-consuming endeavor...but it doesn't have to be that way. Check out Madi Hastings' design, "Holi Ganesha," for example (image of Holi Ganesha). This pattern has over 100 pieces and took us only an hour at the studio to peel the paper and press each piece on the background. Compare that to two full days fusing, tracing, and cutting each intricate piece with a traditional applique method. Not to mention all the fabric you'd waste…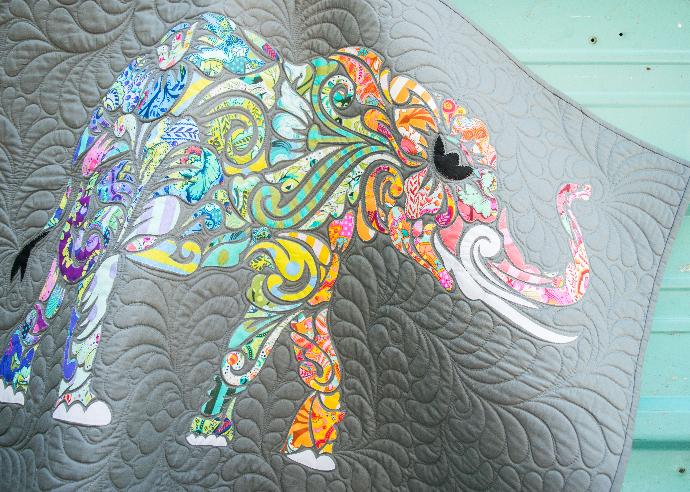 2. Saves $: I've heard a couple shop owners argue that laser cutting adds costs that they think customers wouldn't pay for. But Rena, owner of Stitch n' Snip, says,
"At my shop, I offer kits of the same pattern in wool and in laser-cut flannel. My ladies love the flannel because the cutting is done for them, and it's a great selling point for us."

She also noted that, "the laser saves fabric and labor costs, and that offsets the cost of laser cutting."
3. Unique products: Danner's Bernina, a quilt shop in Hanover, Pennsylvania, requested that we laser-cut Nancy Halvorsen's Wander Lane block of the month. While hundreds of other quilt shops carried this pattern and/or kit, Danner's Bernina sold out of their laser-cut kits quickly because they had a unique product offering that was convenient to their customers.
What we'll need to accurately quote your project:
1. An image of the project with dimensions OR full-size PDF pattern templates
2. Quantity (or range) your company needs
3. Any imminent deadlines for the project