Laser-cut Kit: "Pangolin"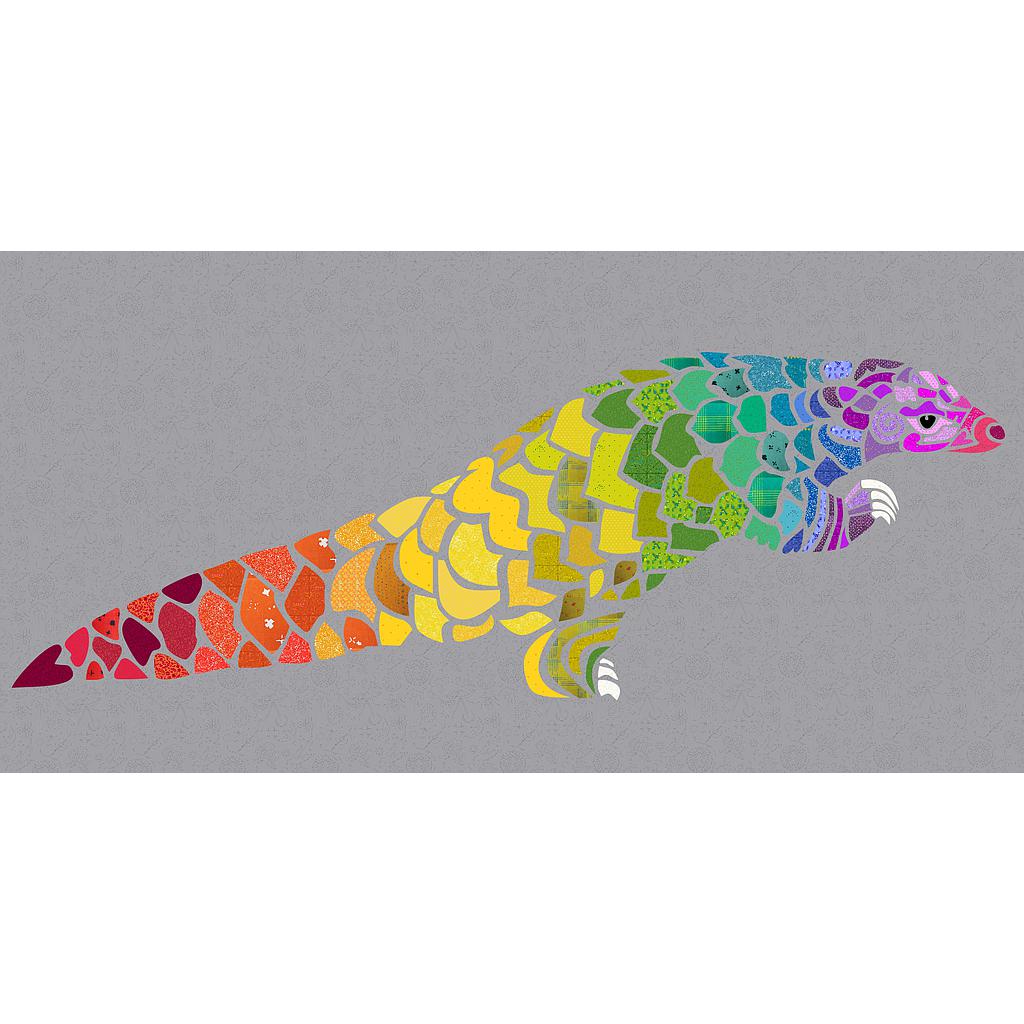 Laser-cut Kit: "Pangolin"
Fits on a 47" x 24" block.
---
Barcode: 750783898317

A limited edition kit, "Pangolin" features a funky and modern design accented by bright Andover fabrics! This persevering mammal is covered in a rainbow of scales and is perfect for your exotic animal loving friends and family! This quick to put together kit is a great introduction into laser-cut kits and applique! Limited quantities!
FINISHED SIZE: 47" x 24"
Kit includes:
Laser-cut Applique Pieces, fused with FlexiFuse Premium Fusible
General Applique Instructions (specifying iron temperatures and what stitches to use)
Madi Hastings' pattern, "Pangolin"
Part number guide for easy identification of fabrics and pieces