Laser-cut Kit: "A Year of Happy Camping"-PREORDER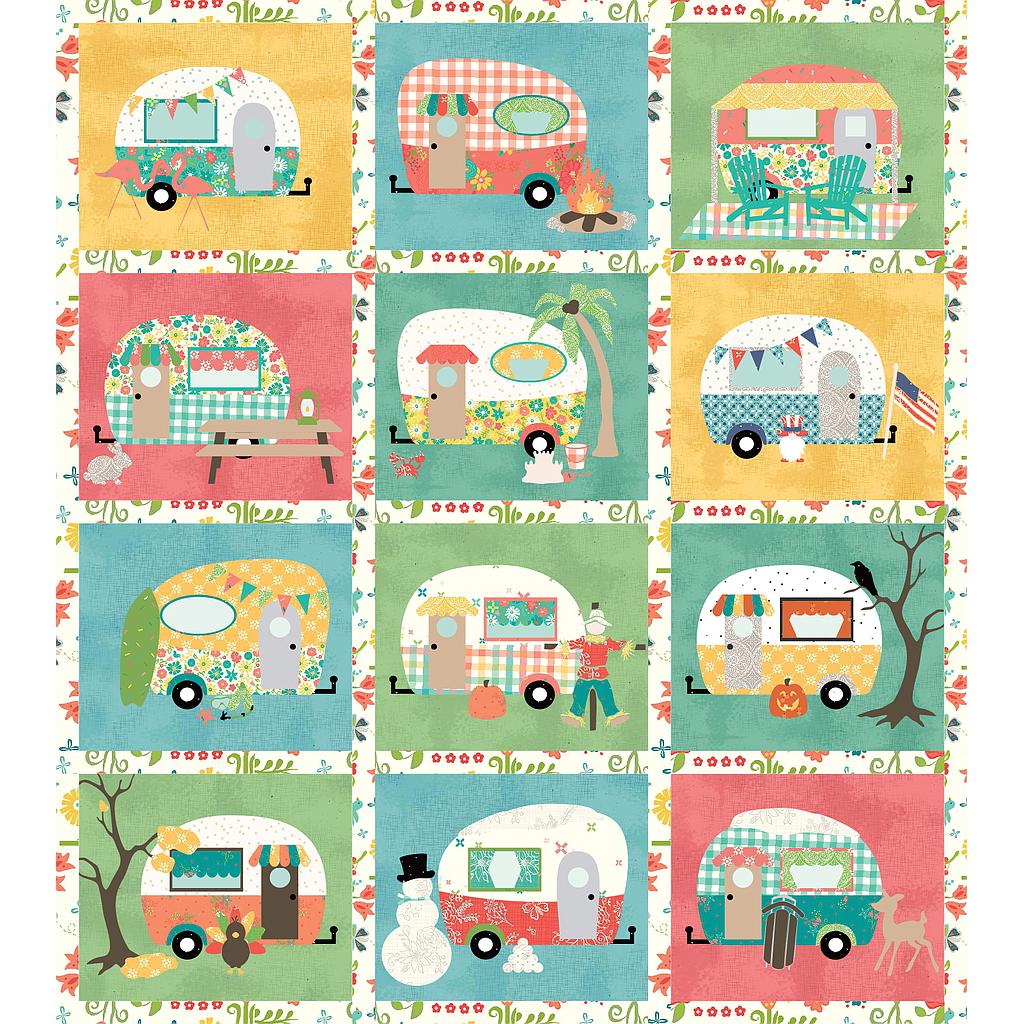 Laser-cut Kit: "A Year of Happy Camping"-PREORDER
SHIPPING MARCH 2023
Finished Size: 53" x 58.25"
---
Barcode: 750783897822

"A Year of Happy Camping" features bright pinks, sunny yellows, and vibrant turquoise as each camper takes us through the months and seasons! Perfect for a BOM program or as a sew-along class, these 12 happy little campers are the perfect addition to any travel trailer or as a gift for your camping loving friends! This kit includes all twelve blocks shown in Riley Blake fabric, all applique is included pre-cut and pre-fused with FlexiFuse premium fusible.

SHIPPING MARCH 2023
Finished Size: 53" X 58.25"
Each Block: 16" x 13"
Kit includes:
Laser-cut Applique Pieces, fused with FlexiFuse Premium Fusible
General Applique Instructions (specifying iron temperatures and what stitches to use)
Ashley-K Designs' pattern, "A Year of Happy Camping"
Part number guide for easy identification of fabrics and pieces